Redflash

wrote:

↑

Fri Sep 07, 2018 3:57 pm

Nigel Chinclucker

wrote:

↑

Fri Sep 07, 2018 5:06 am

Fake Man has his own stage and weapon even without a serial number, and he's categorized as one on Mega Man Wiki. So while he's not a robot master in the traditional sense (since you can't get his weapon and, as said before, he has no serial number), he could definitely still work as a boss in MMM.

He doesn't give a Weapon upon defeat. And Mega Man Wiki Isn't official by Capcom. Only capcom can tell us if he's a Robot master or not. Darkman 1-4 Also have their own stages... they're not RMs.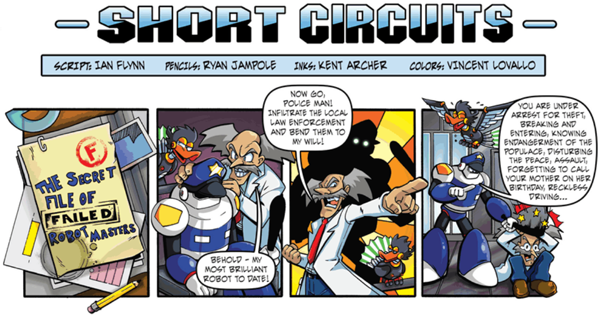 Comics certainly seem to classify Fake Man as a Robot Master.
Edit
: Compass Man doesn't give a weapon either, despite being a Robot Master.