- - - - - - - - - - - - - - - - - - - - - - - - - - - - - - - -
Cloudy Challenge Results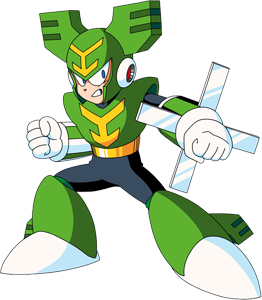 The results are in! Only 1 person submitted a level to the contest, but that's fine since that means less work for me. Lets get to the result!
1st Place
'Cyclone Fortress 2'
Creator: TheKman100
TheKman100

wrote:

↑

Thu Aug 15, 2019 2:47 pm

My submission is called "Cyclone Fortress 2", a stage whose prequel might be too short and archaic for this contest.

Your only weapon here is the Tornado Hold, and safely traversing this level involves a great understanding of its qualities. Have fun!

(

https://megamanmaker.com/?level=339317

)
Rating: 7.5/10
Comment:
Overall, I really like this level. Playing this level was quite fun, but I still had a few criticisms. First of all, and most importantly, I felt that this level was too easy. The starting challenges were good for introducing the weapon, but it didn't feel like it got noticeably harder through the stage. The boss was also way too hard for the difficulty of the stage. Otherwise, I believe the level looks and plays quite nicely.
- - - - - - - - - - - - - - - - - - - - - - - - - - - - - - - -